26 October.
Gorgeous POODLE PANTS has surprised us by having 7 stunning golden babies overnight. Their colour is amazing, a real metallic gold!
All puppies now have families.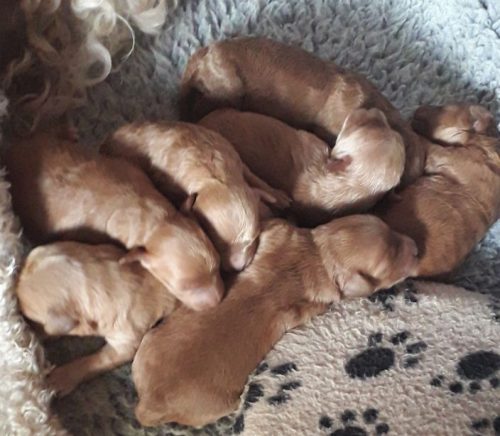 CHECK OUT OUR PLANNED GOLDEN LITTER PAGE FOR OUR NEXT LITTER.
As puppies are sold their photos are added to our gallery page.
E mail goldencavoodles.co.nz